#1 Apartment Clean Outs & Junk Services in Jupiter, Florida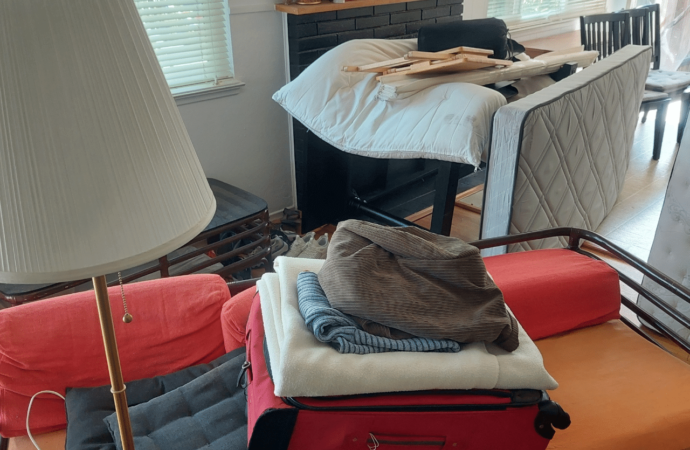 You have many things to do when you are moving out of an apartment or selling it, or maybe you are dealing with some tenants. The apartment clean outs process can be either done by landlords, tenants, or owners. But usually it's often overlooked. If you are going through this process, hiring our team at Jupiter Waste and Junk Removal Pros know will do the job. Regardless of who you are in the process: the tenant that needs to clean out an apartment because you are moving; the landlord that needs to deal with the cleaning for a new tenant; or the owner that is selling or just wants to organize everything.
Before you move in, make sure that you have cleared out all personal items, and regardless of what ends up being the reason, you will want qualified professionals to handle this since you need to make sure that besides the entire organization and sorting process, the junk and items that are being removed are going to the best centers and facilities, and not just landfills.
You might find valuable items that you have forgotten while you clean out your apartment. These items might be taken by the landlord or other tenants, but we want you to be sure that nothing is left behind when we are in charge.
You're under pressure and must meet a deadline. We can help you. All you need to do is to provide us with all the required information, and for this, you can give us a call today, email our team, or fill out our contact form.
What Is This Apartment Clean Out About & Do You Need It?
A complete apartment clean out includes the removal of all personal belongings, furniture, appliances, and other furnishings or kitchenware.
You should also get rid of any items stored in closets, drawers, or cabinets. This includes removing junk and trash and making sure you keep what you want in your space organized and sorted into categories.
This involves taking out all of your personal belongings to clean the apartment and making sure that what remains is, usually, just the basics: kitchen, stove, bathroom in proper condition, and so on.
It can be difficult and tedious to clean up an apartment, especially if this is being rented. However, it is essential if you wish to get your deposit back if you are a tenant, or for just anything, you should worry about freeing the place from any junk.
If your previous tenants didn't care about the service, it is important to make sure you do so if possible. We are available to help you regardless of your status or gender.
The entire process will be handled by Jupiter Waste and Junk Removal Pros team. This includes cleaning up and moving furniture. We will inspect all items remaining and determine what can be recycled or disposed of.
Our team can assist with moving items and not just getting rid of them in the three previously mentioned.
We offer a free estimate and can take on any job or clean out that is annoying and frustrating in many ways.
You can accommodate all your needs, and make sure you understand how much we will do for you during this entire process.
Here is a list of our services you can get at Jupiter Waste and Junk Removal Pros:
---
Jupiter Waste and Junk Removal Pros is the top company in Palm Beach County that offers the best residential and commercial junk removal services. Here's our additional services:
---