#1 General Rubbish Junk Removal Services in Jupiter, Florida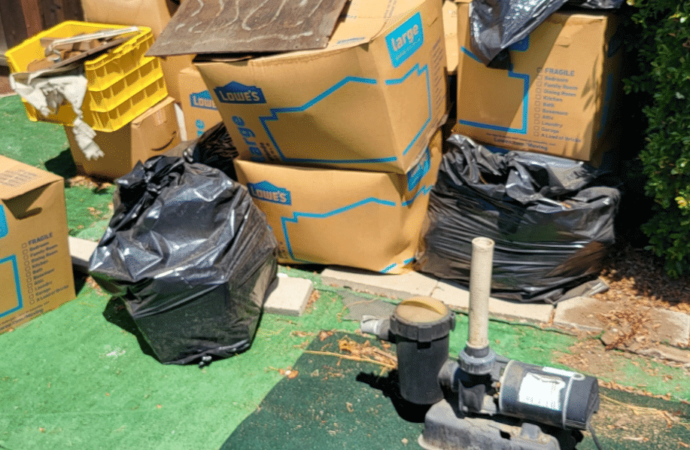 We all know what it is to deal with general rubbish junk removal regardless of the type of property we own. After all, it is a common issue, but it seems to be a hassle when you cannot find companies that can handle it properly. In most cases, it may be necessary to hire a service to remove all rubbish from your house and haul it away since not all municipal services can handle the entire process. In our company, we offer general junk and rubbish removal services, so make sure to contact Jupiter Waste and Junk Removal Pros for everything you need regarding this process.
We can help you arrange regular pickups or one-off services. Also, we will make sure that you don't get buried in junk and rubbish as long as what you need us to remove isn't hazardous.
We are the best rubbish removal company in the city. We'll take whatever you can fit in our trucks, and we will only charge for the volume. Because we are an eco-friendly business, we will recycle as much as possible of your trash and make sure that everything that cannot be recycled is moved to transition centers to reduce all the waste that is generated in the process.
You don't have to rely on municipal services or worry about how a business can take care of your junk and rubbish removal needs. We are here and ready to take on the challenge for you.
How Much Will This Removal Cost You?
It can be hard to price junk, considering that everything is based on volume, the amount of work involved in the process, and how we need to consider the removal also, if you need this as a recurring service or not.
Volume is the amount of space that your rubbish takes up in our trucks. It is easier to get a quote in person than it is to get one online. Therefore, you need to consider how much space your junk takes up in our trucks as well as how we can help you with the rest, or just let us visit so we can go over the proper assessment for the removal and estimate.
Our crew will visit your site and inspect the trash. We will also provide an exact price and, if necessary, a free estimate that comes with zero obligations as well.
We are happy to answer any questions. We will also be looking at how to dispose of certain items and trash you put in the garbage bins and work around everything you need to accommodate what you have been trying to handle all this time.
How Do We Remove Rubbish from Residential Properties?
We can lift cabinets and drawers off walls and fixtures. This is the fastest way to dispose of rubbish, and we can do the same for all your other needs, and we want you to know that with rubbish, we don't mean only waste like food or any biodegradable items.
Once all of your rubbish is gone, we'll clean it up and make it ready for you to use. This will allow your family and friends to immediately use the space.
All of our clients should be aware of the ethics and importance of waste disposal and recycling. We always try to find eco-friendly ways to dispose of your rubbish.
We can help with all your rubbish disposal requirements and even work with commercial properties, so don't feel limited to contacting us if it is only residential.
Here is a list of our services you can get at Jupiter Waste and Junk Removal Pros:
---
Jupiter Waste and Junk Removal Pros is the top company in Palm Beach County that offers the best residential and commercial junk removal services. Here's our additional services:
---