#1 Home Clean Outs & Services in Jupiter, Florida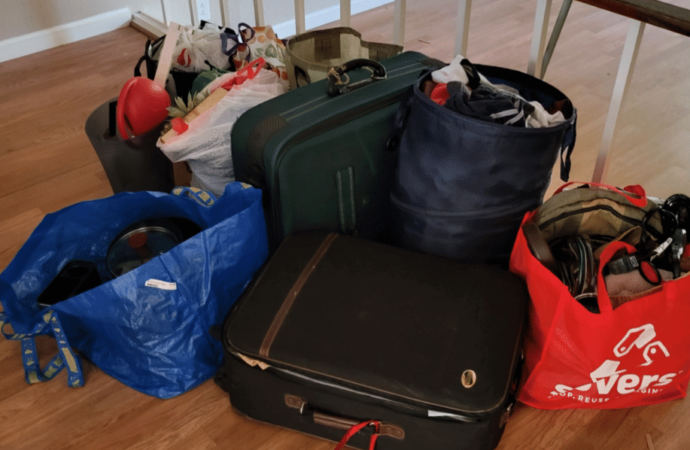 You may need a home clean out service to remove appliances, damaged furniture, or just deal with removing junk items. We know that this sounds chaotic already and that the task is often handled by qualified professionals considering the amount of work involved. If you are looking for proper help in all this, we can handle any job. You can be sure that we will provide the best service for your home clean out if you call our team at Jupiter Waste and Junk Removal Pros. We will make sure to cover all your needs and guarantee you don't feel overwhelmed with the entire process.
Our home clean outs & junk removal services can be used to clean out one room or the whole house as well. So you don't have to feel forced to have our help with just the entire property when we can just accommodate your needs.
We have the staff and equipment to accomplish the job. We then dispose of or recycle the items efficiently. Rest assured that the cost of the service will be adjusted to the work required and the space we clean out and not just based on a single average or job.
Our commitment to excellent customer service, reliable performance, and environmentally-friendly practices make us the best company for all your home clean out needs since we will focus on moving everything, organizing and sorting out what will be left behind in the property, and making sure you get all done with us in no time.
Our cleaning services for the property are simple to use. We will give you a fair price and stick to it. Our licensed and insured team arrived uniformed and equipped with large trucks that can transport bulky items and large quantities of garbage, and we will make sure that in the places where we remove items, we are leaving everything tidy.
Everything is cleaned up to the ground. All junk and other materials will be removed according to the law. We will also recycle as much as possible and, if necessary, dispose of it in designated transition centers.
Contact Our Team for A Single Room Clean Out
We can help with a small area of your home or just one room. This is cheaper than hiring the entire service, and you don't have to worry about making any investments or paying for the labor. We will take care of all your junk needs, no matter what.
When we arrive, point the way to us. Our team of friendly professionals will remove all garbage so you can focus on the task at hand, and you won't have to worry about the specific space any longer.
We are proud to offer high-quality customer services to those going through difficult times or simply because they want to clean out their home and get rid of all the junk. Any unwanted items that are left on your property can be removed by us.
Contact us for a free estimate or to have the entire clean out done by our staff. A customized estimate will determine how each aspect of housecleaning is done, including how to dispose of junk and other unwanted items. Rest assured that we consider your budget, not only a general average and estimate for the service.
You can email us, call our team, or use our contact form.
Here is a list of our services you can get at Jupiter Waste and Junk Removal Pros:
---
Jupiter Waste and Junk Removal Pros is the top company in Palm Beach County that offers the best residential and commercial junk removal services. Here's our additional services:
---