#1 Business Junk Removal Services in Jupiter, Florida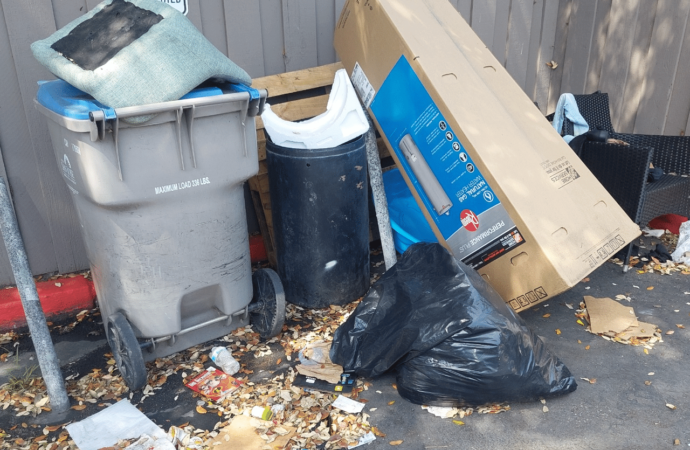 No matter what your business is, junk will always be a problem, and you will need to worry about how you can dispose of everything progressively to avoid any type of cluttering or problems related to junk and waste in the space. This includes looking for ways to dispose of old or unwanted items. Many businesses and shops are trying to eliminate all the junk that accumulates. Our team at Jupiter Waste and Junk Removal Pros team can help you in every step and ensure you can have business junk removal handled without problems.
You can have your items regularly taken to the local recycling center or landfill by your business workers. We are happy to help you since we don't use your regular landfills for business junk removal whatsoever, and you must know that your employees shouldn't be entirely forced to deal with junk when they are there for other purposes.
We care about the environment, so we ensure that recycling facilities are always first or that items are moved to transition centers in the direst circumstances. This will reduce waste and ensure that everything is recycled as efficiently as possible.
When hiring us, we want you to keep in mind that, First, organize junk removal in your business. Then find a company that can do it. If you're an owner or employee, this is one of your responsibilities, and we will be there to be the company that can support you in everything and works around the removal.
Our services go beyond just providing support during the removal process. This is one of the greatest reasons to hire us. You can rest assured that we will take care of everything, and you won't have to move a finger to get everything done.
We offer multiple payment options as well, so you can finance the business removal without having to go all in if you have more than a simple pickup planned.
We have complete coverage for our members, so there is no need to worry about any accidents or pay any fees due to some incidents either. You can just relax and let us handle everything.
How Our Team Assists You
You can be sure that we will take furniture on your behalf and either recycle or donate it based on its condition. We can help you move them safely and efficiently and work around the organization and sorting of items you will keep.
Because it can be difficult to get rid of office furniture yourself, we can help. Our company offers a safe, efficient, and environmentally-friendly option that will help with your business' junk.
We also know that you understand the importance of managing all costs when running a business. It is not uncommon to have to move older equipment. It is also well-known that junk removal can be expensive due to the need for older items such as computers and machinery.
Because of the nature of business junk, many smaller businesses find it difficult and expensive to haul it away. We take care of all the details and dispose of all the junk.
Get a free estimate from our team today by calling, emailing us, or filling out our contact form with all the information we need.
Here is a list of our services you can get at Jupiter Waste and Junk Removal Pros:
---
Jupiter Waste and Junk Removal Pros is the top company in Palm Beach County that offers the best residential and commercial junk removal services. Here's our additional services:
---