#1 Scrap Metal Junk Removal Services in Jupiter, Florida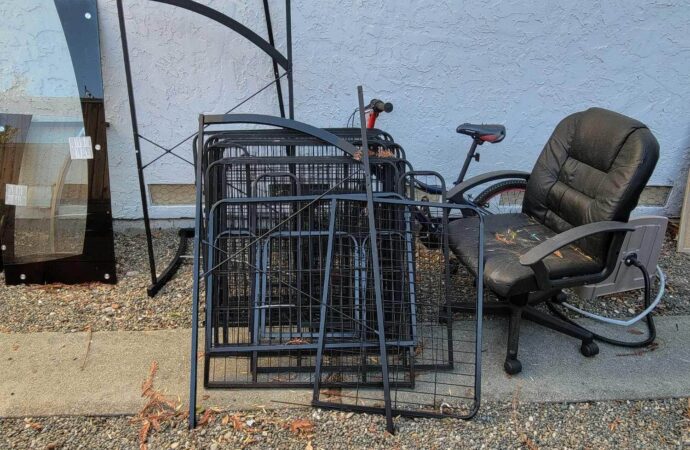 There are many types of junk, and we want to advise you that as recyclable as many of them are, you really need to worry about how you handle them, especially when you are trying or thinking about handling scrap metal junk removal due to how the items can take over the facility you take it to, or how big the items area for disposal and proper recycling. You will need to dispose of it properly based on the items you have, and you will need to sort through everything when you do a cleanout. Our team at Jupiter Waste and Junk Removal Pros can support you through this process and make sure all the items are dealt with properly.
We are available to help with all your scrap metal junk removal needs and focus on proper disposal for everything. We will ensure that every piece of scrap metal is properly recycled or disposed of without delay by using our own facilities or those of our partners.
Scrap metal can be picked up at your business or home. We only need to know the location of your scrap metal and how we can help you remove it based on the size of the items or the amount you need to get rid of.
Keep in mind that the cost of junk removal is determined by what we take, how large the junk is and how many people are involved. These are the most important, but the cost of junk removal is very low as it is more about moving the items.
We want to let you know that we care about recycling. We will handle all metals we collect and make sure you get all scrap in the most efficient facilities for recycling, and if we cannot recycle them, we have transition centers for proper disposal and reducing waste.
Our Company Handles Every Part of the Process
After it has been sorted—the scrap metal and items we're picking up for you—it will be taken by our team to a recycling facility. We own many of these machines so you can rest assured of our services.
There, the metal is cleaned and purified. Then it is shredded into smaller pieces to get the pieces for other purposes. The metal is then shredded and put in an industrial furnace for melting. This process can take up an hour or two, depending on the metal being recycled. However, we aim to make it faster and ensure it is properly done.
The melting metal will be heated and poured into molds by our recycling facility. Molds can be made in many different ways, such as ingots, bars, sheets, and tubes. It is important that the molten material cools and hardens before it can be removed from molds.
After the metal recycling facility has created easily-manipulated shapes, the material can be delivered to its final production site.
You can only rely on our team throughout the entire process. You won't have any scrap metal recycled incorrectly if you have our team as your removal team.
We want to see the whole city and surrounding areas have strong support for scrap metal and its disposal, so feel reassured we will focus on proper recycling every time.
Get a free quote by calling us today. We will be there to assist you in every step of the disposal process, and you can always email us or use our contact form.
Here is a list of our services you can get at Jupiter Waste and Junk Removal Pros:
---
Jupiter Waste and Junk Removal Pros is the top company in Palm Beach County that offers the best residential and commercial junk removal services. Here's our additional services:
---