#1 Property Clean Outs & Services in Jupiter, Florida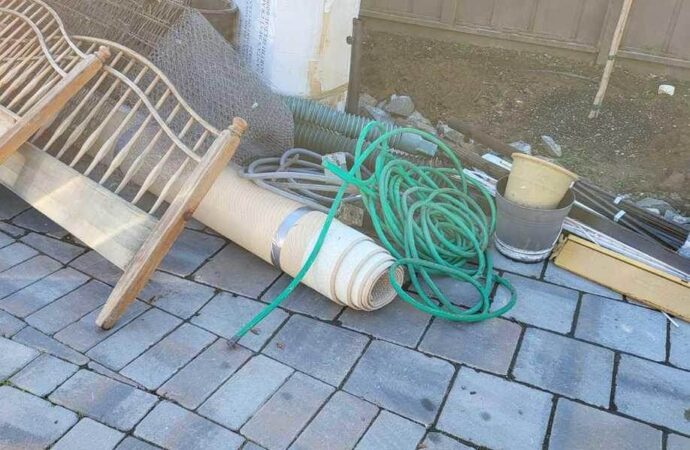 It is not an easy job to clean your property. This is true if you're trying to get rid of all the junk, including old furniture and appliances, or just working on all the disposal, especially considering how you need to get everything done and cleared besides just the task of moving the items and disposing of them in recycling centers or transition ones. You will need to determine if you have the skills and ability to do it yourself, and even if you do, do you know how to handle the property clean out to the point of knowing what facilities are good for disposal?
No matter your situation or reason for cleaning, you should make sure that you have enough time or you focus on the best way to get it done with professional help. We can assist you with all your property cleaning needs at Jupiter Waste and Junk Removal Pros. Our team will also ensure it is done quickly so that you don't have the hassle of finding a team.
We will help you clean up all of your houses quickly and efficiently and make sure that even if it is a commercial property, it is all ready and free to go for the next project, owner, or task. Our team is highly skilled in providing high-quality property cleanup services all over the city and its surrounding areas. We will visit your home to sort and organize everything or help you you're your commercial property, no matter what you need us to clean out. 
These resources will assist you in making informed decisions regarding cleaning your property and learn how much we can do for you when requesting our service:
We will remove everything related to old furniture, appliances, kitchenware, and just everything that is taking space from your property. We will be there to move everything accordingly and sort out all the items without problems.

No matter if your property is being used for moving in or selling, we can clean it and make sure everything is in place once we finish.
Many people are familiar with both property clean outs for homes, estates, businesses, and more. It is important that you think about the clean outs we offer and not the general service. Instead of focusing on the idea of estate cleaning, focus on the specific one you require and how this property clean out can help you.
We can clean out any property, whether it's your home, apartment, or business. This service is available for individuals and businesses, and we ensure that all junk is either recycled or transported to the appropriate transition centers. We will work with you to meet your requirements and ensure there's no need for you need to worry about it.
Our company is the leader in property cleaning. We guarantee low-cost, eco-friendly disposal, and we move items properly to the right places while we leave everything shining in your space.
Our property cleaning services will help you prepare your property to be leased as well. We can take away trash and furniture left by tenants, and we can also deal with the junk that the landlord may not have removed. We can quickly clean up rental properties and accelerate your turnaround.
Property managers have many responsibilities, and if you are an owner, those are kind of multiplied at some point.
Contact our company today to get a free estimate for the service and have us support you in everything.
Here is a list of our services you can get at Jupiter Waste and Junk Removal Pros:
---
Jupiter Waste and Junk Removal Pros is the top company in Palm Beach County that offers the best residential and commercial junk removal services. Here's our additional services:
---