#1 Furniture Junk Removal Services in Jupiter, Florida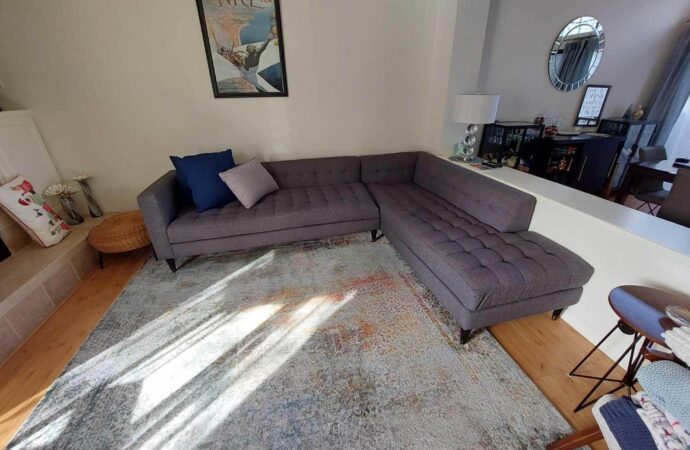 No matter how much you think about how you may need it or not, getting rid of furniture can be hard and challenging, and most people need it later than sooner, but this doesn't make you forget about the hassle it may be due to all the problems around the heavy lifting and proper disposal. You need to consider how to dispose of them and get them to the appropriate recycling centers. Focusing on using landfills is not the best option you can go for with furniture junk removal. Our team at Jupiter Waste and Junk Removal Pros can help you handle all the processes and ensure you don't have to worry about disposal, lifting, and just anything.
We can help you with junk removal as well as make sure your furniture is properly disposed of in terms of facilities or moved to charities and donation centers based on their condition. We will pick up your furniture and load it onto our trucks. We will then transport your furniture to one of our many charity or recycling centers that we have or have partnered with, so you can rest assured every item will be properly taken care of.
Now the question is, how much will this all cost consider that moving furniture takes some work and a lot of space from our trucks?
Furniture removal costs will be affected by the number of items, their space, and their size. We cannot provide an estimate or make recommendations without knowing all the details. It also depends on how much work it takes to complete the move, but this doesn't mean the entire service is extremely expensive.
We offer a free estimate without obligation, and you can schedule the visit in no time, so you have us there handling every step.
We are committed to disposing of your unwanted items and all furniture responsibly, and in an environmentally-friendly manner, so there is nothing for you to worry about, and you can have us get everything done in record time.
Our Furniture Removal Saves You Time
How you dispose of junk, including furniture, will depend on where it is located and whether they have the capacity to take it away. Some cities allow furniture pickup. Others have restrictions, and municipal services usually follow them in order to keep up with some standards.
If you contact us immediately, our team will save you so much trouble. Our team will meet all your requirements without costing you a fortune, and we will make sure you are saving the time of your life in this process.
What makes us proud the most in terms of furniture removal is how we can handle any part of the process, including all the recycling and disposal, with the best centers and facilities in the city.
All your furniture can be moved quickly and easily by us. We do all the hard work so that you can concentrate on what you can recycle, donate, and other disposals that are better suited for our environment.
For more information, contact Jupiter Waste and Junk Removal Pros so you can have an estimate that fits your budget and availability and accommodates all your needs without problems.
We will be there for you in no time and make sure you don't have to deal with anything else.
Here is a list of our services you can get at Jupiter Waste and Junk Removal Pros:
---
Jupiter Waste and Junk Removal Pros is the top company in Palm Beach County that offers the best residential and commercial junk removal services. Here's our additional services:
---