#1 Shed Removal Services in Jupiter, Florida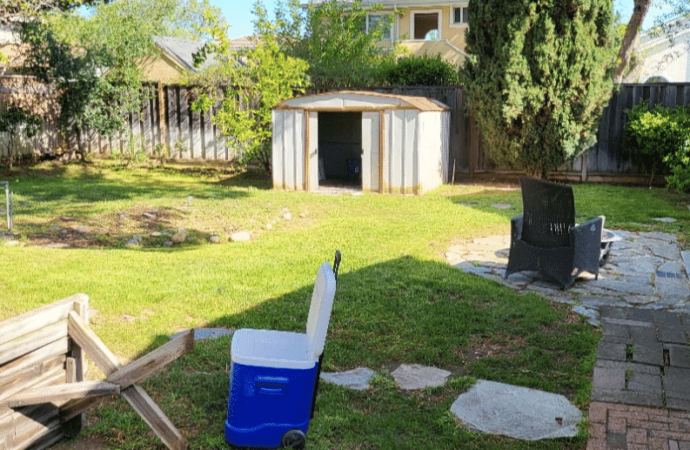 Shed removals are a normal service for many residents in Jupiter. When they finally realize that the feature they had in their properties is just taking up space instead of actually providing a good space for storing. After all, sheds can be quite useful until you lose sight of what you are using them for and how you need to deal with all the junk cluttering it. Now, if you decide to take the step and remove it, this can be a hassle, considering how you need to deal with its demolition and disposal of all the items, waste, debris, and parts that will be in your yard or property. Our team at Jupiter Waste and Junk Removal Pros can support you and make sure everything is done in no time without you having to worry about the process.
We'll do all the hard work and load your junk in our trucks. We can disassemble your shed and haul it away. This will ensure that you don't have any lifting to do, and we make shed demolition and removal simple in the process.
All old lawnmowers and sheds can be removed by us. We are happy to help you with any questions, regardless of where the shed is placed or where you need us.
Do you need a permit to demolish your shed? We believe so, and we want to remind you of this part as most people seem to forget it every time.
Due to work involved, most sheds require a permit. In fact, any type of building construction, alteration, or demolition requires a permit. This is particularly true for large urban areas.
We will make sure this is all covered and that you don't have to handle getting it when we know how to do it for you.
Our Team Members Take Any Shed
There are many different sizes and shapes of sheds. It is more difficult to remove the larger or depending on how you need to handle the foundation and materials. Any size shed can be removed by our team, and we will make sure to handle it properly.
On average, shed removal costs between $178 and $2.999. They can be very expensive because shed removal costs depend on where the shed is located, how it was constructed and anchored, and the materials used for the entire construction in the first place.
A shed that has cement anchor points will be more expensive to remove than one that is on its ground. Wood and similar materials are cheaper, and we can help you with them while worrying less about the process.
We can help you with all aspects of the process if you have any questions. It all depends on what shed you have and how it was constructed.
We will provide you with an overview of each step as well as how our team can help you in this removal process:
Contact us for more information.

We will handle all aspects of your assessment and provide you with an estimate.

Once you have approved the quote, we will start the removal.

We will remove all items, junk, and materials and haul them away.
Our team is focused on recycling materials and items, so you can rest assured that everything will be taken care of and recycled properly while you finally get rid of that old shed.
Here is a list of our services you can get at Jupiter Waste and Junk Removal Pros:
---
Jupiter Waste and Junk Removal Pros is the top company in Palm Beach County that offers the best residential and commercial junk removal services. Here's our additional services:
---