#1 Household Trash Junk Removal Services in Jupiter, Florida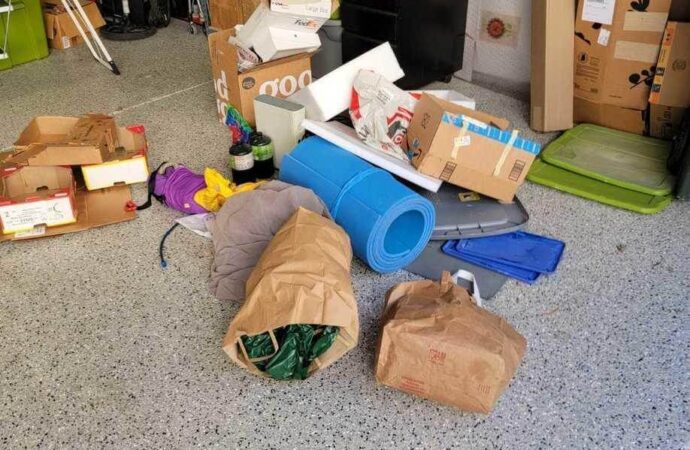 If you own a house in a HOA neighborhood, it is pretty common to struggle with finding consistent household trash junk removal services. Especially when it is so easy for items to pile up, and you don't usually know how to dispose of everything properly so you don't get fined. In Jupiter, it is even more common to have problems with it when you consider the entire process of requesting municipal services or just having to outsource the service. Fortunately, our team at Jupiter Waste and Junk Removal Pros can help you with all the trash you have accumulated or is just part of your usual operations and how you need to take care of it.
Our residential services will save you time and money and ensure that your items reach the best recycling or transition centers. This will help you to not pollute the environment and instead concentrate on what can be removed from the junk and keep it green since we don't believe in the use of any type of landfills. We want to make this clear and assure you that all the household trash will be moved properly.
It can be hard to dispose of large amounts of junk or pick up trash that the municipal services don't pick up as often. This is especially true for large items or if the weekly garbage collection is not sufficient to take care of what you need since trash doesn't necessarily mean we are only picking up the waste that you throw in garbage bins in most cases.
Many local municipalities do not accept household waste. Once you hire our services, we take care of all your garbage. We can take care of trash from all kinds of homes and dispose of things such as old clothes, furniture, and appliances, and make sure you are all covered and don't need to lift a finger in the process.
If You Prefer, We Can Give You a Dumpster
We can also rent a dumpster to you if you don't need us to do the removal or if you have a lot to haul around. You can then use the dumpster at your own pace, and we will only charge you for the actual space you use and not the entire item.
For some clients, it is easier to rely on dumpsters since it brings comfort in terms of disposal, and we are always making sure to provide modern ones, so you are all covered in this process. We want to make sure you feel comfortable with what you do and how you remove everything slowly.
It is easy to find the right solution for your household garbage. Contact us today to discuss all your requirements. We can help you select the right size container for your project and show you where it should be placed at home.
Our company, Jupiter Waste and Junk Removal Pros is an industry leader. We offer over other 22 services, so you can be all covered in case household trash isn't the only help and removal you need
We will visit your home to give you a free estimate. Feel free to contact us at any time and use our phone numbers and email addresses, or fill out our contact form to learn more about how our company will assist you with everything.
Here is a list of our services you can get at Jupiter Waste and Junk Removal Pros:
---
Jupiter Waste and Junk Removal Pros is the top company in Palm Beach County that offers the best residential and commercial junk removal services. Here's our additional services:
---