#1 Electronic Waste Junk Removal in Jupiter, Florida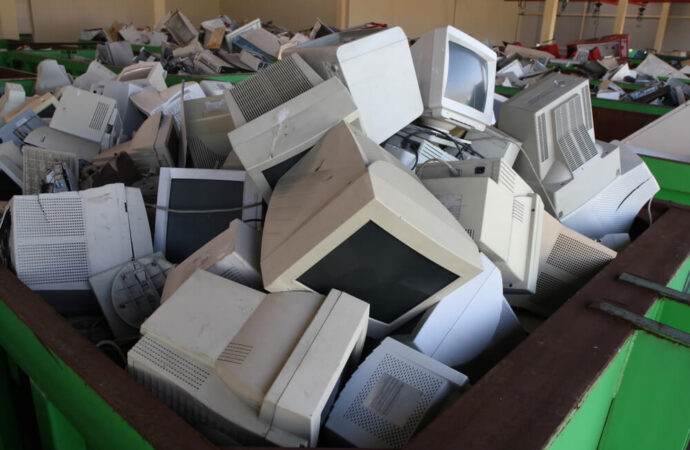 If you say that you have never had to deal with electronic waste before, you are either lying, or you didn't know you were dealing with it in the first place. This is especially true now that we have so many new and old items that we continuously replace and need to dispose of because they are damaged or just there is no more purpose for them. Many people are familiar with old gadgets we keep in our basements and offices, and you can probably feel related to this. Now, the question in all this is: how can you handle this waste?
Our team provides a reliable, efficient, and environmentally friendly electronic waste junk removal service that will cover all your needs and ensure you don't have to worry about where the items and electronics are going.
After all, we have never supported the use of landfills, and besides serving you and being there for you, we want to make sure you're comfortable with how green we are in terms of disposal and removal. We will send your electronics to the right place if they are in good condition or just recycle them while disposing of the rest in transition centers.
We can take away almost all electronic waste, including computers, machines, and shredders, along with monitors or anything that enters this category.
We can also remove large amounts of junk from your home and ensure that you don't have to deal with it again. This is also true for commercial properties and offices, and rest assured we handle all the amount you have for us.
If you are up for the job of disposing of all your electronic waste, call our team or book online. We are a professional and insured electronic waste removal company that will gladly assist you and offer extra services when needed.
We will give you a free estimate based on how much junk you have and how we will dispose of it or if you have any specific requirements about the electronics you are disposing of.
We will simply remove your junk and haul it away with our junk removal trucks. We don't charge any hidden fees and will take away all your junk in our own facilities or those we have partnered with.
We Have a Team That Is Qualified to Take Care of Your Electronic Waste
It is important to know which device you want to get rid of and how to manage it. We will sort the items and decide if they are recyclable or can be donated.
You can either donate, repair, or give away your device to friends. Our services can help you find the right people, and we are right here for it.
We will determine what works and what doesn't. Some may not be recyclable, so we take the time to do this.
There are many places you can dispose of unwanted electronic devices. It all depends on the type of device and how you intend to dispose of it.
We recycle all items possible to keep the environment green. Any waste that isn't recyclable will be handled by the best transition centers in the region. They can also help reduce garbage and recycle it.
Contact us today to get all our support and have our team at Jupiter Waste and Junk Removal Pros working on your needs.
Here is a list of our services you can get at Jupiter Waste and Junk Removal Pros:
---
Jupiter Waste and Junk Removal Pros is the top company in Palm Beach County that offers the best residential and commercial junk removal services. Here's our additional services:
---