#1 Construction Debris Cleanups in Jupiter, Florida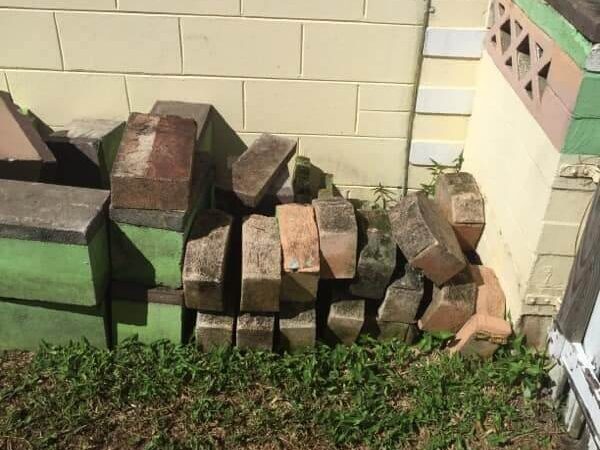 Although constructions bring many challenges with how the planning must be done, the process should be handled, and all the rest we all know about, there's a common challenge among contractors or just anyone going over construction projects: construction debris cleanups. After all, it is hard to move all the debris, dispose of it properly and make sure that you are not missing anything while leaving the entire worksite or space all shiny.
It's even more difficult when you consider the time involved and how you need to deliver the service properly. Regardless of who you are and where you need the service, our team at Jupiter Waste and Junk Removal Pros is the best option for your cleanup needs.
Thanks to our experience and qualifications, we will ensure that all conduction debris is removed properly. No matter how many times you call, we are always available to help you and be there based on your needs.
We are experts in how everything works. This includes how to transport construction debris and other garbage. You will need to pay for higher mileage and fuel costs if you decide to do it yourself. We want you to be able to get the job done quickly and without spending a fortune in the process or struggling with finding the right centers and disposal facilities.
Contractors face daily construction debris. It involves removing construction debris and finding a suitable place to dispose of it. We are here to help you and even deliver a service as a third party when needed and requested.
Some small residential projects can be completed in a matter of days, but if you're handling large ones, we can also be there for you.
Contractors face another problem: a lack of planning. But we can help you plan and take care of the rest and ensure you don't have issues with any of the steps.
Although it is necessary, construction debris cleanups is not something that anyone loves to do. Most contractors have it done by there crew. But it is often done in a chaotic manner, and is not finished until it is absolutely necessary. Debris, trash, and other litter on construction sites can pose a danger to safety.
Calling our team can help you make the process easier and more efficient, and you won't have to worry about any residues or trash around your worksite and property.
How to Optimize Construction Debris Removal
It is possible to reduce construction debris and make cleanup much easier if you have a well-organized process. This is what we strive to achieve.
When you contact us, we will make sure to use containers and go over recurring pickups if needed, especially if your construction debris is more about how it needs to be removed as you progress in the construction.
Our company, Jupiter Waste and Junk Removal Pros offers a safe, efficient, and environmentally-friendly disposal service that takes away the hassle of the disposal and transportation of construction debris after you finish the project. Our hauling professionals will remove all construction debris from your project.
We can safely remove any item that is not dangerous. We will be there in no time. Call us now to get a free quote, or feel free to email our team and fill out our contact form for us to get back to you in no time.
Here is a list of our services you can get at Jupiter Waste and Junk Removal Pros:
---
Jupiter Waste and Junk Removal Pros is the top company in Palm Beach County that offers the best residential and commercial junk removal services. Here's our additional services:
---