#1 Demolition Removal Services in Jupiter, Florida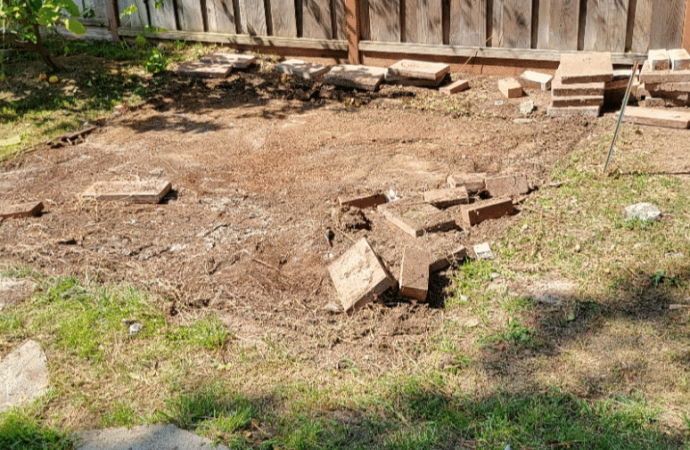 It can be challenging to get rid of the debris from construction and demolition projects, even if you're a skilled contractor or know how the entire removal works. If you don't have the equipment, experience, and time, everything gets more difficult, especially with large projects and demolitions. No matter what type of work you do, disposing of the leftovers can be costly and time-consuming. Our team at Jupiter Waste and Junk Removal Pros can provide you with all the help you need to make sure you have the demolition removal handled properly. We will be there and provide either recurring services or just a one-time pickup as needed and requested.
Our team offers a safe, efficient, and environmentally-friendly service for disposing of demolition waste and making sure that the demolition taking place is controlled by several pickups and removals if necessary so you can keep the space all clean if you still need to complete the demolition and all the removal of debris, waste, and more.
Our team will ensure that no debris from demolition is left on your site so you can move forward with your project or close it down when you're done.
How can you get us there? Call us to schedule an appointment and get a quote. To assess the demolition, our professional and insured hauling crew will arrive at your site and make sure they assess the amount of debris involved and all the junk that will be left behind by the demolition alone.
We will create a plan, decide how to proceed, and ensure that everything is in order so we can give you a detailed quote.
Costs will always depend on the amount of work involved, the removal process, junk removal, debris, and just every part of the step that includes more work and time.
We just collect the demolition debris and haul it to our junk pickup trucks. There are no hidden fees, and you won't have to lift a finger. We have all the equipment necessary to remove the debris and materials left by demolition, so if you're a contractor or just a person trying to handle the demolition, we will be there to cover your needs.
We Make Demolition Removal Simple
Our company, Jupiter Waste and Junk Removal Pros has a licensed and certified team that can lift non-toxic items. They also can help you with any items on the demolition site that are difficult to lift or that require assistance.
We are able to remove any debris from demolition or other processes and ensure that everything runs smoothly.
There are many sizes and types available that can be used to haul away any type of debris. A dumpster rental can be a good option due to its affordability and the way you can handle it. You can choose to have the debris removed by us, but renting a dumpster will give you a bigger one.
Only pay for what you actually use in the dumpster. Dumpster rentals are transparently priced and a good option if you aren't sure about how to handle the process.
Let us know if you would like us to handle the whole removal whatsoever. We are here to make sure everything is detailed and properly decided.
We can remove any type of debris, regardless of its size, from your home, office, or small space.
All debris, rubble, and shingles can be safely and responsibly removed by us.
Here is a list of our services you can get at Jupiter Waste and Junk Removal Pros:
---
Jupiter Waste and Junk Removal Pros is the top company in Palm Beach County that offers the best residential and commercial junk removal services. Here's our additional services:
---