#1 Commercial Junk Removal Services in Jupiter, Florida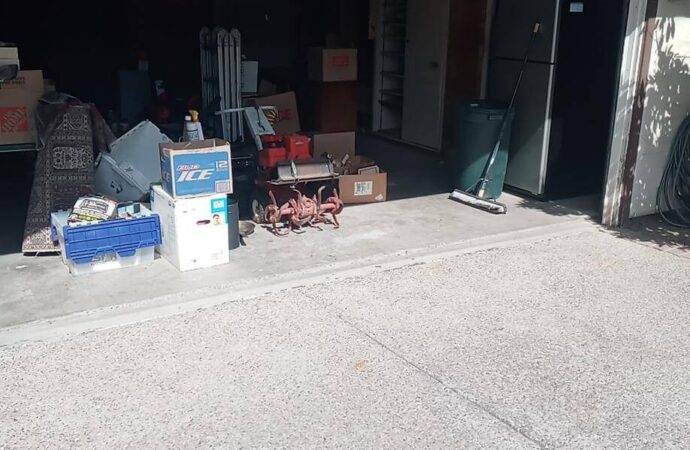 We know what most people think: it isn't necessary to always remove junk. However, when it is actually time, especially in a business, things can get a bit out of hand due to the type of junk you need to deal with and all the waste that must be handled in the process. Commercial junk removal can prove to be a challenge due to all the waste and items you need to remove at some point, and most municipal services won't cover all the pickup due to their trucks and other limitations.
If you choose to work with us, you can rest assured that everything will go smoothly. We will also do the heavy lifting and loading, so you don't need to move a finger during the entire process. While other companies may only be concerned with picking up the trash, this is not how we do business, and we just want you to have everything done without putting up all the effort.
We are a junk removal business and need to transport items to recycling centers. When you have the right team, we won't make it hard for you, and you can finally relax regarding all the junk you have, including just regular rubbish and trash.
For a variety of reasons, we are the city's top junk removal company. We offer the best junk removal service at a fair price and focus on helping with every non-hazardous item. Our services can be tailored to meet your specific needs. We offer all this and more and make sure you don't have to worry about anything.
When you contact us and rely on us, you get all these benefits:
We make sure to offer different payments in case you cannot afford the entire service due to how massive it is or if you're requesting recurring removals.

When we haul junk, you and your employees will be covered. You won't worry about what happens if there are any accidents, and you can rest assured we move the items and junk for you.
This will allow you to better understand the removal and commercial process. Imagine you were asked to remove a printer, computer, or other junk from your company using your regular trash removal service. Perhaps you felt frustrated when your local trash hauler couldn't take the junk away because they had only limited equipment. We are here to help you and cover all your needs.
This service removes any junk, trash, or other non-hazardous items from your space that municipal services are unable to pick up.
We Want to Be There & Help you.
While offering a basic service may seem simple, Jupiter Waste and Junk Removal Pros does more. We take care of everything and have priorities.
Safety is our main goal since junk can pose a risk depending on its type and quantity. This is true for you and the other team members. We are committed to providing safety precautions and good support.
We will estimate your needs and show you how much money you can save by hiring us to remove your junk. The estimate is completely free, and you can schedule this visit using our contact form and booking system or just call us. We will adapt to whatever is more comfortable for you.
Here is a list of our services you can get at Jupiter Waste and Junk Removal Pros:
---
Jupiter Waste and Junk Removal Pros is the top company in Palm Beach County that offers the best residential and commercial junk removal services. Here's our additional services:
---