#1 Trash Hauling & Removal Services in Jupiter, Florida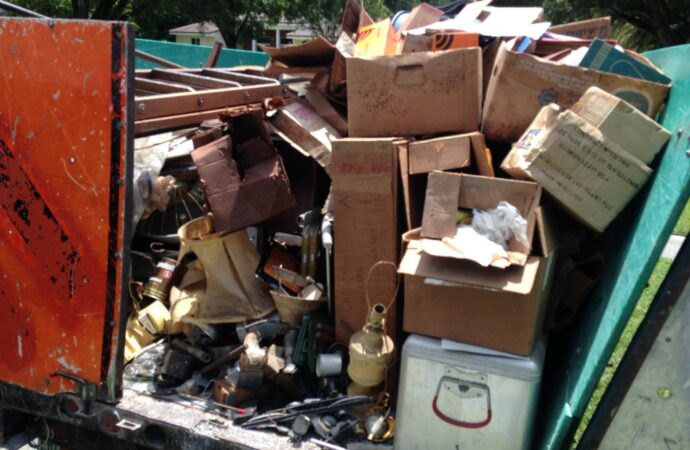 In a week, you could have accumulated trash that can ultimately endanger your and your family's health. If it goes unmaintained and if it's kept, it can be the cause of illnesses and conditions you never want to experience.
Here in Jupiter Waste and Junk Removal Pros, we can guarantee to give you a premium and a well-planned trash hauling & removal service with a complete set of cleanout and sanitation, too!
Why Choose Us?
---
Being a company that has serviced thousands of households and commercial establishments for decades, we are confident that getting our services is what will change your waste disposal cycle. We have duly trained junk collectors and personnel who are prompt and can be at your agreed-upon location within minutes.
Specializing in junk and trash hauling and removal, we can be your partners in achieving a junk-free and trash-free life. You don't have to worry about your trash, the moment our guys arrive at your location, we can guarantee a safe and convenient way of handling and disposing of your waste.
We collect everything you want disposed of; waste that even your local garbage collectors won't dare to collect. To give you an idea, what we collect includes, but are not limited to the following:
Garbage and Food Waste

Electronic or E-Waste (Computers, Fax Machines, Printers, Washing Machines, etc.)

Bathroom Supplies and Equipment

Kitchen Appliances and Supplies

Old Furniture

Playground Sets/Porch and Patio Equipment
Just like how thousands of clients we have all over the state of Florida and neighboring regions, you can put your full trust in us here in Jupiter Waste and Junk Removal Pros. Our mission is to provide a safe and clean living environment to all of our commercial and residential clients.
Contact us now – we'll give you a free quote! You won't regret getting our services; the only thing you'll regret is that you did not avail of our services sooner!
Here is a list of our services you can get at Jupiter Waste and Junk Removal Pros:
---
Jupiter Waste and Junk Removal Pros is the top company in Palm Beach County that offers the best residential and commercial junk removal services. Here's our additional services:
---